The Rime Center has a smartphone app for our Dharma talk Podcast subscriptions for sale ($1.99) for either Android or iPhones. Sales of these Apps will help support the Center. Of course we still offer Dharma talks podcasts free from the Rime website.
iOS Podcast Box for iPhones
Amazon Market for Android Phones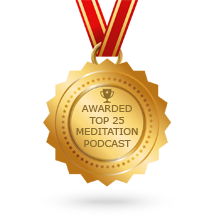 The Rime Center was ranked 18 of the top 25 meditation podcasts by Feedspot.